By Taylor Guiles
Approximately 10,000 mink escaped a farm Tuesday in Hoaglin Township, Ohio.
The owner of the farm contacted local police after someone allegedly broke in and opened the cages of 25,000 to 40,000 mink, according to The New York Times. Most of the mink were captured, but 10,000 remain unaccounted.
A nearby highway was lined with dead mink Wednesday morning, the outlet reported.
"We had to have our department of transportation come out this morning to assess the highway road condition because of the number of animals that had been killed by traffic, and get the roadway cleaned off to avoid having any safety issues that way," Van Wert County Sheriff Thomas Riggenbach said.
Local officials are warning residents that the mink could attack small pets and livestock. With winter coming, the mink could "be of detriment to the local environment," in part, due to dwindling food supplies.
Residents are permitted to hunt the loose mink on their own property or contact a local nuisance trapper.
Any mink that are captured will be shot and killed because they could have contracted a disease while out of their cages, according to farm manager Eddie Meyer, reported WPTA21.
Meyer believes the Animal Liberation Front is responsible for opening the cages, WPTA21 reported. Someone allegedly spray painted "ALF We'll be back" on the farm.
"The intent was to save those animals," said Allison Aye, the executive director of Nature's Nursery Center for Wildlife Rescue and Rehabilitation, according to WTOL 11. "However, what they didn't think through, was the fact that those mink in that fur farm, those are no longer wild animals. They are technically domestic animals."
"There's really a small time window in here," Fur Commission USA Executive Director Challis Hobbs said, reported WTOL 11. "Three days with this kind of weather, this kind of element exposure and tough access to water … they'll all be dead."
Taylor Giles is a contributor at The Daily Caller.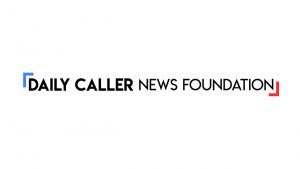 Originally published by The Daily Caller. Republished with permission. Content created by The Daily Caller News Foundation is available without charge to any eligible news publisher that can provide a large audience. For licensing opportunities of our original content, please contact licensing@dailycallernewsfoundation.org. 
To read more about threats to wild habitats, click here.
To read more about eco-terrorism, click here.