By Kay Smythe
Researchers discovered a record-breaking cane toad in Queensland, Australia, that was so big, they nicknamed it "Toadzilla," the BBC reported Thursday.
"Toadzilla" is six times the size of an average toad, weighing in at 2.7 kilograms — a potential world record, the BBC reported. Park ranger Kylee Gray discovered it while she was out on patrol in the north Australian rainforest in Queensland, and was quickly placed in a container and taken back to a base to be weighed.
"There was a red-belly black snake on the track in front of us … so we stopped to let the snake pass and got out of the vehicle and right next to us was this huge cane toad," Gray told Australian Broadcast Corporation. "It flinched when I walked up to it and I yelled out to my supervisor to show him."
Footage of the incredible creature was captured shortly after its discovery and shared on social media.
The largest known toad was discovered in 1991, weighing in at 2.65 kilograms according to the Guinness World Record.
Toads are non-native to Australia, reportedly have no natural predators, and have wrought havoc on native animal populations, the BBC noted. Apparently this was reason enough for the amazingly large animal to be euthanized so it can appear in a museum instead of living its life happily ever after.
Kay Smythe is a news and commentary writer for The Daily Caller.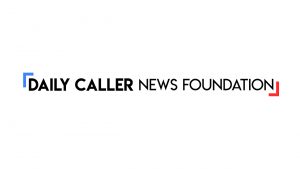 Originally published by The Daily Caller. Republished with permission. Content created by The Daily Caller News Foundation is available without charge to any eligible news publisher that can provide a large audience. For licensing opportunities of our original content, please contact licensing@dailycallernewsfoundation.org. 
To read more about protecting native species, click here and here.