By Laurel Duggan
Environmental Protection Agency (EPA) Administrator Michael Regan requested $375 million and 265 new full-time employees to promote "environmental justice" in his Wednesday testimony to the Senate Committee on Environmental and Public Works while defending the agency's budget.
The EPA established the Office of Environmental Justice and External Civil Rights (EJECR) in September and is now seeking a cash influx to expand those efforts through support for community organizations, according to Regan. About one-third of the funding would go into grants to outside groups, and the newly proposed budget would approximately double the agency's funding for civil rights issues.
"The development, implementation, and enforcement of environmental laws, regulations, and policies has not always ensured the fair treatment and meaningful involvement of all people regardless of race, color, national origin, or income," Regan said. "In the long term, the vigorous enforcement of civil rights laws will address historical and systemic barriers that contribute to the environmental injustice affecting vulnerable communities."
The funding request was originally included in the agency's 2024 budget proposal.
"The FY 2024 Budget will expand upon the FY 2023 enacted budget to enhance the Agency's ability to develop, manage, and award new competitive grants to reduce the historically disproportionate health impacts of pollution in communities with environmental justice concerns," the budget reads.
The EJECR will already be distributing about $3 billion in environmental justice grants to minority and low-income communities the EPA believes have been disproportionately harmed by pollution and other environmental problems.
The EPA did not respond to the Daily Caller News Foundation's request for comment.
Laurel Duggan is a social issues and culture reporter for The Daily Caller.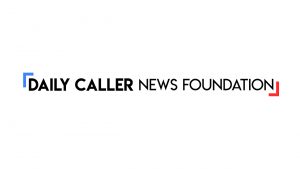 Originally published by The Daily Caller. Republished with permission. Content created by The Daily Caller News Foundation is available without charge to any eligible news publisher that can provide a large audience. For licensing opportunities of our original content, please contact licensing@dailycallernewsfoundation.org. 
To read more about recent EPA actions, click here, here, and here.