Jensen, a family physician, will file a lawsuit against Ellison and members of the state Board of Medical Practice in federal court, he stated in a press release.
Jensen said the defendants violated his First and Fourteenth Amendment rights.
"My rights were violated, as were the rights of so many, to speak freely during the COVID-19 pandemic and afterward," said Jensen. "We are going to take this lawsuit as far as we need to in order to protect the rights of physicians and all other professionals who have dissenting voices."
Jensen says he expects to file suit before mid-June. His legal team is reviewing the state's Data Practices Act in preparation for the case.
"We are gathering potential background information which may be helpful to understand the breadth of the lawsuit in regard to freedom of speech," Jensen told Health Care News.
 'Intimidation of Political Adversaries'
Jensen spoke out publicly against COVID-19 death reporting guidelines and reimbursements to hospitals for diagnosing COVID-19 and putting patients on ventilators.
In the past three years, he has defended his medical license five times against complaints to the board that were eventually rejected. Jensen, a Republican, was a state senator from 2017 to 2021, and an unsuccessful candidate for governor in 2020.
"The silencing and intimidation of political adversaries cannot become the norm in America," said Jensen.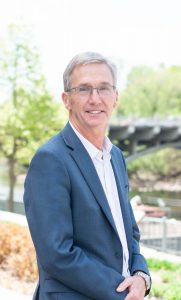 Boards Are Not Weapons
The lawsuit will draw a line between speech and professional conduct, and stop government agencies, such as regulatory boards, from being used as political weapons, Jensen told Health Care News.
"Government regulatory boards should not be used as political weapons," said Jensen. "I'm hoping legal action will vindicate not just me but protect doctors, or anyone else who must be licensed by a regulatory board to work. What happened to me could happen to anyone."
Physicians throughout the country have faced censorship, legal threats, and termination of employment for speaking against COVID-19 pandemic policies, such as masks, mandatory COVID-19 shots, and lockdowns.
California's medical boards now have the authority to discipline physicians for "false or misleading information regarding the nature and risks of the virus, its prevention, and treatment; and the development, safety, and effectiveness of COVID-19 vaccines." The law, which went into effect on January 1, is being challenged in court. In Florida, John Littell, M.D. claims he was fired from a Sarasota hospital for claiming ivermectin was effective in treating COVID-19.
Jensen is raising money for his legal expenses on a crowd-sourcing platform but had not filed his lawsuit as of press time.
AnneMarie Schieber(amschieber@heartland.org) is the managing editor of Health Care News.