By Nick Pope
Democratic California Gov. Gavin Newsom is pushing to fill up a natural gas facility that he once pledged to shut down as a campaign promise, Politico reported Wednesday.
Newsom's administration is set to pump more natural gas into the underground chamber of the Aliso Canyon gas storage facility in an effort to protect against energy price jumps and blackouts, Politico reported. As a candidate for governor in March 2018, Newsom promised that he would shut down the facility if elected.
Newsom made the campaign promise about three years after officials discovered a leak at the facility, which had spewed at least 100,000 tons of methane into the surrounding area by the time the problem was identified, according to local outlet NBC 4. The disaster forced nearly 11,000 local residents to relocate from the area, and it ranked as one of the largest methane leaks in U.S. history by the time workers had resealed the blowout, according to the BBC.
Climate activists and other California legislators, such as Democrats Sen. Dianne Feinstein and Rep. Adam Schiff, have called for the facility's permanent closure, according to Politico. The state's utility regulatory body is expected to side with Newsom in a Thursday vote on whether to replenish the facility.
The reported push to replenish the gas storage facility is the latest in a string of decisions from the Newsom administration to fall back on fossil fuel infrastructure after making ambitious plans to embrace a green energy transition. California state officials voted earlier in August to extend the lives of three Southern California fossil fuel-fired power plants to protect against energy shortages, a decision which followed a September 2022 move to extend the life of the Diablo Canyon nuclear facility for many of the same reasons.
"Governor Newsom is committed to keeping the lights on while maintaining affordability for all Californians," a spokesperson for Newsom's office told the Daily Caller News Foundation. "At the same time, the governor has advanced the nation's most aggressive transition away from fossil fuels and has taken action to make it easier to build the clean energy projects our state needs."
California will require its utility companies to procure 60% of sales from green energy by 2030, and the state has committed to achieving 100% green energy by 2045, according to the California Energy Commission.
California's grid operator issued "Flex Alerts" over a ten-day period in September 2022, which urged Californians to turn up their thermostats during the late afternoon and evening to conserve energy amid a heatwave that pushed the state's power grid to the brink. More recently, a top Federal Energy Regulatory Commission official warned Congress in June that "catastrophic consequences" may await Americans if the country continues to retire fossil fuel-fired power plants before green energy alternatives are ready to make up the lost capacity.
Nick Pope is a contributor to The Daily Caller.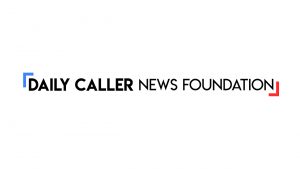 Originally published by The Daily Caller. Republished with permission. Content created by The Daily Caller News Foundation is available without charge to any eligible news publisher that can provide a large audience. For licensing opportunities of our original content, please contact licensing@dailycallernewsfoundation.org. 
To read more about Newsom's "green" goals, click here.