A graph Gov. Tim Walz of Minnesota used at a press conference showed a far more dramatic spike of COVID-19 cases than what actually happened, a review by the Citizens Council for Health Freedom (CCHF) reveals.
The graph, created by the Minnesota Department of Health (MDH), used extremely uneven increments on the vertical Y axis representing the number of cases, which suggested Minnesota was on a path similar to the number of COVID-19 cases confirmed in 16 other states. Specifically, the space between 1 and 2 on the graph is the same as the space between 200 and 500. (See the governor's graph below.)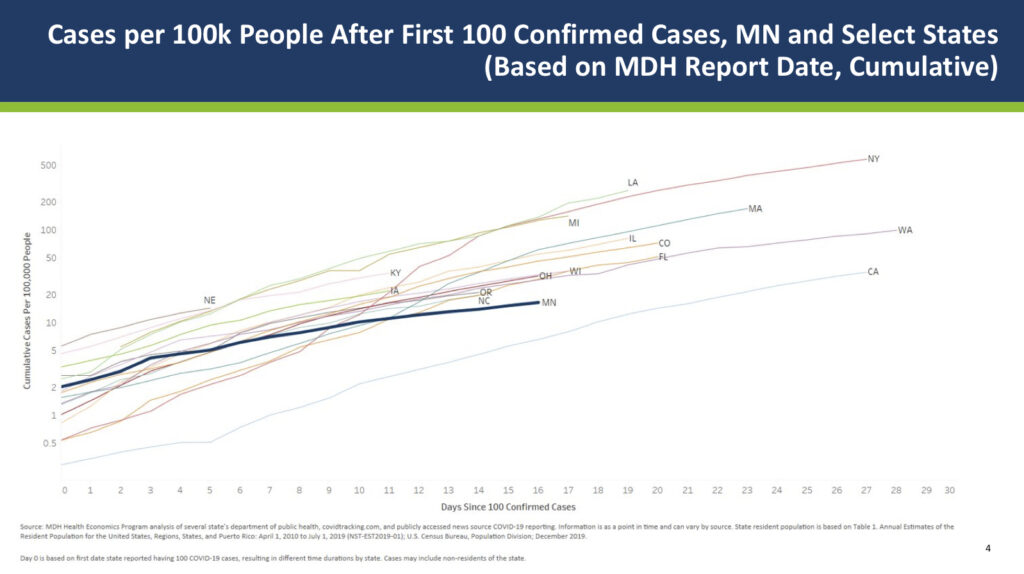 The uneven increments might not be immediately obvious to the average viewer, potentially misleading the public into believing the virus was spreading much more rapidly than it was, says Twila Brase, president and cofounder of CCHF.
"These are already uncertain times for Minnesota families, business owners, and health professionals," said Brase. "Data that is poorly presented creates false narratives about the facts on the ground, potentially leading to coercive actions and expanded government intrusions. When properly informed, the American public can be trusted to make the right decisions for themselves, their families, and their communities."
Brase says the data represented in the graph is accurate. CCHF created another graph with the same data but with an evenly spaced Y axis. It shows a much flatter curve. (See CCHF's graph below).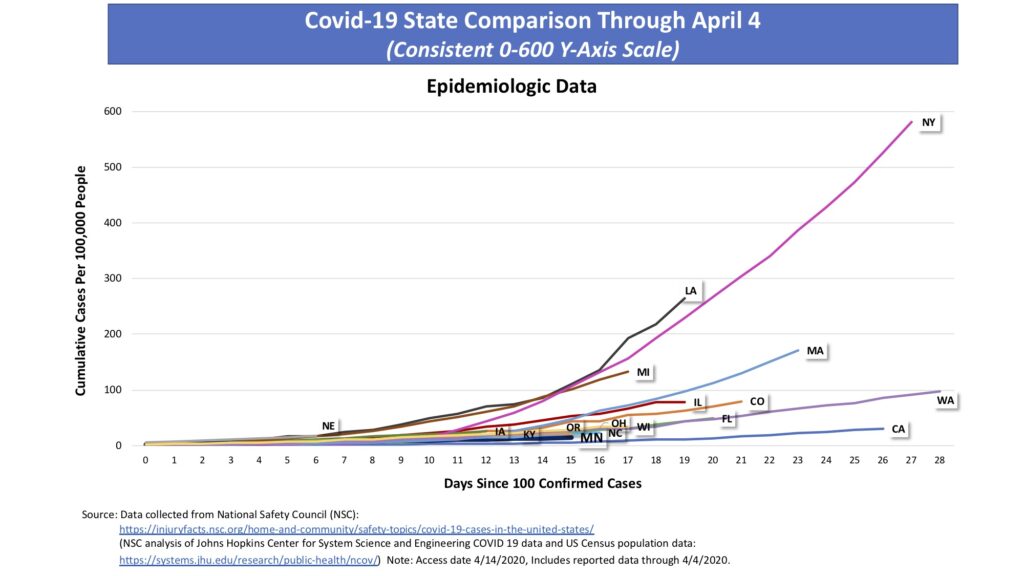 "Now, more than ever, in a time when Minnesotans are looking to their leaders for guidance and security, state officials need to make a concerted effort to provide transparent, accurate information," said Brase. "Minnesotans deserve reliable facts and clear presentations, not diagrams that could potentially scare the public into believing things are worse than they are, as this will harm the public's trust."
—Staff reports