Colorado Gov. Jared Polis signed a $30 billion state budget for fiscal year 2021, with spending cuts amounting to 21 percent of the overall budget.
The new budget goes into effect on July 1. It includes a 10 percent cut in K-12 education funding and more than a quarter of state higher-education funding.
The plan, signed by Polis on June 22, could have featured much deeper cuts if legislators had not tapped into a collection of one-time funds in the spring to close a more than $3 billion shortfall in revenue. Lawmakers also passed a bill to free up approximately $180 million and eliminate corporate tax breaks.
"People are going to see this in their daily lives, whether it's through reduced transportation projects, through reduced substance use disorder funding," Sen. Dominick Moreno (D-CO), vice chair of the Joint Budget Committee, told the Denver Post. "There are so many areas where we've made huge progress … all wiped out. It's going to take us years to get back to the level we'd gotten to."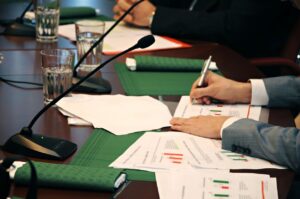 Rep. Daneya Esgar (D-Pueblo), chair of Colorado's Joint Budget Committee, told the Denver Post she expects the budget process to be even more grueling next year.
"We might have to cut more next year," Esgar told the Post. "There's no revenue coming in right now. This year hurts. If we don't figure out solutions to the problems we have in our budget, constitutionally, next year's going to hurt a lot more."
According to the Post, lawmakers are also considering urging voters to repeal the Gallagher amendment, which the ties property taxes to the business tax. With business tax revenue having plummeted during the COVID-19 lockdown, property tax revenues are due to fall as well. Some lawmakers want to decouple the two in order to take more money in property taxes.