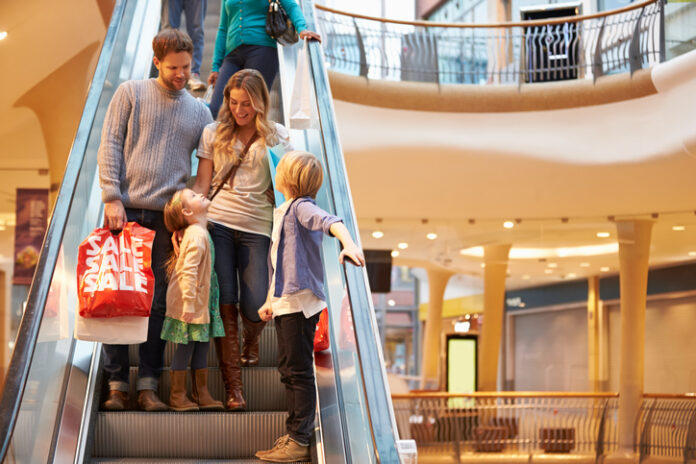 Today's national retail sales report shows an explosive rise in September. This reinforces the case that the economy is in a strong recovery. There is no reason for another massive economic stimulus program.
Progress Reports
Today's report shows retail sales soared by 2 percent in September. This brought quarterly sales 13½ percent higher than the second quarter and up more than 5 percent from a year ago. The economy is close to having made a full recovery from its government-imposed shutdown.
There is no need for another massive "stimulus" program, which would do more harm than good.
Weekly employment numbers continue to provide mixed signals. Weekly initial unemployment claims moved higher, but insured unemployment payments and the insured unemployment rates continue to decline.
Weekly initial unemployment claims increased by close to 900,000 in the week of October 10, up slightly from September's average of 866,000. In contrast, the number of insured unemployment data show 10 million people received payments in the first week in October. This was 2½ million less than at the beginning of September.
The decline lowered the insured unemployment rate to 6.8 percent from 8.6 percent a month earlier.
What to Expect Next Week
Other than earnings reports, there is little in the way of significant economic news due this coming week. The only interesting economic report is Monday's Homebuilders survey of housing activity for early October. Last month's index was 83, the highest in history. Housing activity is booming.
COVID-19: Daily Death Rates Trend Lower
The media continue to lack perspective on COVID-19 death rates and masks. The charts below show how the number of new cases has increased while, fortunately, death rates have continued to trend lower.
Daily U.S. COVID-19 Cases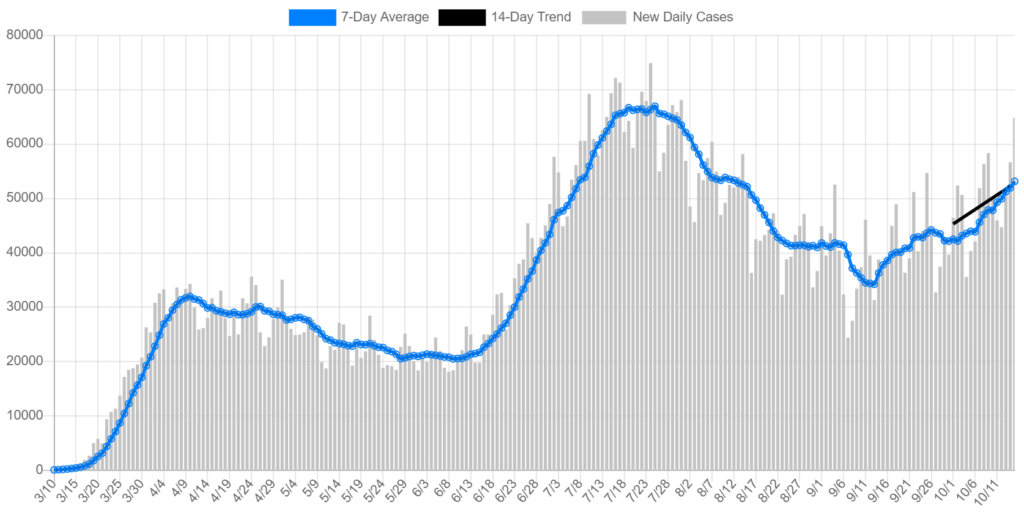 Daily U.S. COVID-19 Deaths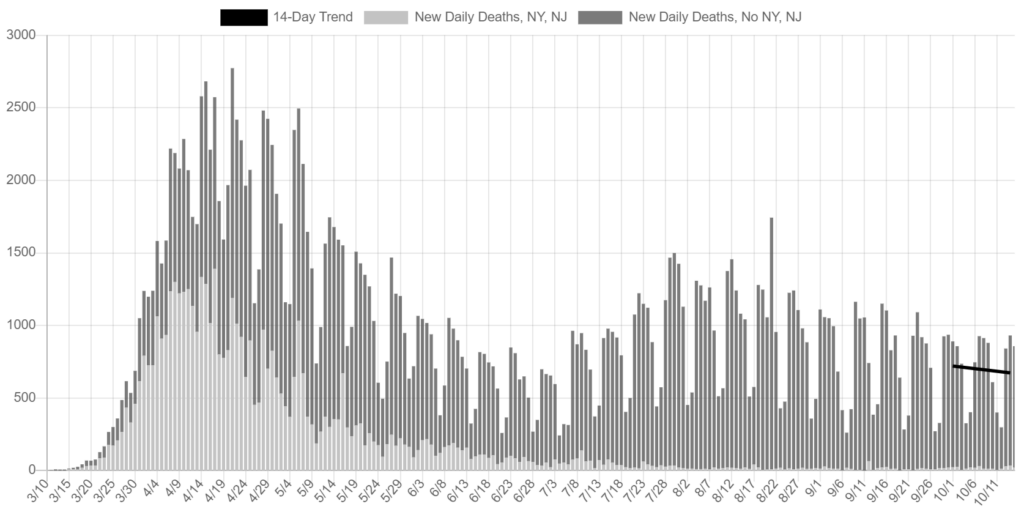 The best defense against the virus is to stay healthy. Supplements such as vitamins C, D, and E and zinc can all be helpful in bolstering your immune system. Keep yourself and your family healthy this winter.
Market Outlook
Stocks were higher this past week, with the NASDAQ and QQQs up by 3 percent. Other major indexes were up ¼ percent to ¾ percent.
There was little in the way of economic news to move markets. Earnings reports are just getting under way. My estimate is for S&P500 operating earnings of $30, up 23 percent from the second quarter but down 17 percent from a year ago.
On balance, third quarter earnings reports should be a positive for stocks. Moreover, with the economy continuing to show signs of a strong recovery, investors should continue to anticipate a further recovery in earnings.
Despite the polls showing voters are likely to place Biden and Harris in charge of the nation's policies, I continue to expect another four years of classical economic principles. In a democracy, the people get to choose which set of policies they'll live under. I'm convinced voters will opt to continue the current set of policies.