Alveda King says 'We need to teach the real truth' to young people about the importance of faith and religion to reverse America's moral decline.
By Eileen Griffin
In the midst of religious decline in America, the North American Youth Congress (NAYC) in Saint Louis, Missouri drew 36,000 teens and young adults.
At the end of July, the large group of predominantly GenZers participated in an event  where they attended worship services and listened to religious preaching during what would be their summer break.
United Pentecostal Church International Youth Ministries President Michael Thomas told The Daily Wire the strong attendance at the biennial conference offers hope where things look grim. Thomas said they teach biblical truths and directly address transgender ideology.
"How you were born is how you were intended by your Creator to be," Thomas said. "God did not put a question mark after your DNA—God put an exclamation point after your DNA! The Word of God says you were fearfully and wonderfully made. Don't let the world erase how God made you!"
As American teenagers face crises from sexual identity to drug overdoses and suicides, growing numbers of young people are seeking purpose and higher meaning, according to survey data, The Daily Wire reported in 2018.
Recent surveys have raised concern about the decline of faith in America, as Heartland Daily News previously reported. Overall, religious attendance has declined and there is an antagonism toward Christians in American culture.
Baby boomers are leaving churches and avoiding religion, Christianity Today reports. The United States was one of five countries where people responded negatively to the statement, "religious practices are an important factor in the moral life of their country's citizens."
Evangelist Alveda King
The Rev. Dr. Alveda King, chair of the America First Policy Institute's Center for the American Dream and daughter and niece of slain civil rights leaders A. D. King and Martin Luther King, Jr., respectively, told Heartland Daily News the decline in religious belief and practice happens when people stay quiet.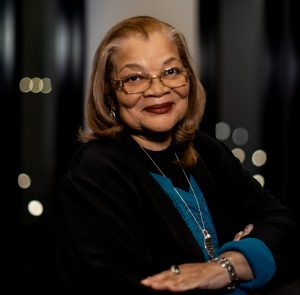 "When Christians remain quiet, there is a decline in the faith," said King. "I'll give you one example. Hollywood used to make so many wonderful faith-based biblical movies. The Ten Commandments, Sampson, David, and Goliath. There was an office of religious affairs in Hollywood. They got rid of the office of religious affairs and after a period of time there was a decline in Hollywood morals. The quieter people got; the more morals declined."
It started a long time ago, King says.
"People started thinking separation of church and state meant taking church out of state," said King. "That's not true. It was meant to protect religion. The further we went down this path, the more it appears that religion is on the wane. But I will tell you religion is not on the wane. There are people like Alveda King who believe in Jesus Christ and there are more of us than you know. The problem is people are being quiet. They are standing on the sidelines and being quiet."
Christians 'Silenced'
Preachers often do not preach on certain topics due to restrictions of government grants or out of concern for losing their tax-exempt status.
"Christians were silenced a long time ago," King says. "Preachers just preached at the pulpit."
Then, those antagonistic toward people of faith came into power, says King.
"We elected people that had a different agenda," said King. "We elected people at state, federal, and school board offices with a different agenda. They made laws that took away our rights. Then, we began to lose all of it."
Losing the 501c3 status is a legitimate fear. King says her 501c3 was suspended at one time.
"I got it back, but I have never shut my mouth about the Gospel," King says. "I am not afraid. I say fear not and trust the Lord."
King says there are many people still committed to the work of the work of her family including her father and uncle.
"My favorite movie is The Postman. Hollywood didn't like it. They didn't like it because Kevin Costner said, 'I still believe in the American dream.' My Uncle (Dr. Martin Luther King, Jr.) said, 'I have a dream and it is rooted in the American dream.' My Uncle was a patriot. 'We hold these truths to be self-evident that all men are created equal and endowed by our creator.' That all meant something to my father (Rev. A. D. King), and my uncle (Dr. Martin Luther King, Jr.). And my grandfather was a reverend (Rev. M. L. King, Sr.)."
There may be more people interested in religion, particularly among the younger generations. In addition to the large number of young people attending the NAYC, a recent Ipsos survey indicates a growing interest in religion among GenZers.
Hope for the Future
King says she is aware of the reality of our current culture and how far we have moved away from traditional values.
"I took my mother to the hospital the other day," said King. "I had to answer questions about what sex and gender she was. I said, 'no sex, she's old' and I told them it's a good thing you are asking me these questions because if you asked her, she would be very confused. So, that's where we are today."
For more Rights, Justice & Culture News.