Congress passes continuing resolution to avoid government shutdown, allowing work on appropriations bills to keep going until January.
by Arjun Singh
Both houses of Congress have passed a bill to temporarily fund the U.S. government until early 2024, following a vote by the Senate on Wednesday, after they were unable to pass appropriations bills for the current fiscal year.
The Further Continuing Appropriations and Other Extensions Act, 2024, known commonly as a "continuing resolution" or "CR," would temporarily fund certain government agencies — such as the Departments of Agriculture, Energy, Veterans Affairs, Transportation and Housing and Urban Development — until Jan. 19, 2024, while funding the rest of the government until Feb. 2, 2024. The bill was passed by the Senate on Wednesday by a vote of 87 yeas to 11 nays after being passed by the House on Tuesday, thus preventing a government shutdown on Nov. 17, when funding under a previous continuing resolution was set to expire.
"The House's CR is far from perfect, but we're moving forward because we believe it accomplishes two things that I and other Democrats have been insistent on for weeks — it will avoid a government shutdown, and it will do so without any of the cruel cuts or poison pills that the hard right pushed for," said Senate Majority Leader Chuck Schumer on the Senate floor on Wednesday shortly after he moved to limit debate and bring the bill to a vote swiftly. "I think it was very important that [House] Speaker [Mike] Johnson recognized that Democratic votes are necessary to pass anything of significance in Congress."
The CR's two expiry dates for funding, on Jan. 19 and Feb. 2, were the results of a compromise that Johnson and House Republican Leaders brokered within their conference in order to bring the measure to the floor — with the agencies for which funding expires earlier being covered by appropriations bills that the House previously passed, but upon whose provisions it has not reached an agreement with the Senate. Still, that the CR did not make cuts to spending levels was unacceptable to many House Republicans, with 93 of them voting against the bill on Tuesday.
The CR funds the government at levels enacted for the 2023 fiscal year, enacted by Democrats under the 117th Congress. It also extends authorization for several agricultural programs normally dispensed with in a "Farm Bill," which was last passed in 2018 and is due to expire at the end of 2023.
The C.R. also includes a provision to pay the decedent of the late Democratic Sen. Dianne Feinstein of California, who died on Sept. 29, the remainder of her salary for the year, which is $174,000.
Many House Republicans who voted against the bill lamented the absence of spending cuts. "This CR fuels Washington's spending addiction while funding direct attacks on our security, prosperity and way of life: Biden and Mayorkas' open border policies, anti-Israel UN programs, government-wide diversity and CRT programs, abortion tourism and transgender surgeries at the Pentagon, a weaponized DOJ, anti-energy policies, and too many others to list," wrote Republican Rep. Chip Roy of Texas to The Daily Caller News Foundation.
The passage of the previous CR on Sept. 30, whose funding levels have been continued with this bill, prompted the removal of then-Speaker Kevin McCarthy from office by all Democrats and eight House Republicans led by Rep. Matt Gaetz of Florida, who accused him of betraying an agreement regarding spending. As of Wednesday, the House had only passed seven of twelve appropriations bills necessary to fund the government for the current fiscal year, which began on Oct. 1.
The House will not vote on any more bills until Nov. 28, when it returns from a two-week recess over Thanksgiving. The bill will become law upon being signed by President Joe Biden.
The White House did not immediately respond to a request for comment.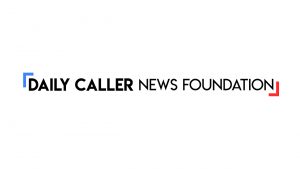 Originally published by The Daily Caller. Republished with permission. Content created by The Daily Caller News Foundation is available without charge to any eligible news publisher that can provide a large audience. For licensing opportunities of our original content, please contact licensing@dailycallernewsfoundation.org.
For more great content from Budget & Tax News.