In another example of a Thing That Is (Supposedly) Not Happening, a private school in Connecticut chose to exclude white families from its invitation to a school event.
A Connecticut private school advertised an annual family event to which only families who identify as certain races appeared to be invited, according to a copy of the letter posted to Twitter by the Greenwich Republican Town Committee.
Greenwich Country Day School (GCDS) sent a letter to school families Monday in which they highlighted an annual Cider and Donuts event, according to a copy of the letter posted to Twitter by the Greenwich Republican Town Committee. The event reportedly aims "at supporting families interested in celebrating and nurturing a diverse and inclusive school community."
The letter said the Cider and Donuts event planned for October is "open to GCDS families who identify as Black, Asian, Latinx, multi-racial, Indigenous, Middle Eastern, and/or people of color," according to Greenwich Time.
The Greenwich Republicans, who obtained the GCDS letter and shared it on Twitter, criticized the Connecticut private school over the event.
"You listed nearly every group but white people… was that on purpose?" Greenwich Republicans tweeted Monday. "Is that how you bring people together? Inclusion… ?"
The Greenwich Democratic Party defended the school's Cider and Donuts event, tweeting that they "recognize the importance of celebrating racial diversity" in schools.
"Greenwich Democrats support schools' efforts to make minority students feel welcome on campus," the Greenwich Democrats tweeted. The party also said they "condemn the Greenwich RTC's out of touch remarks."
Head of school for Greenwich Country Day School, Adam Rohdie, told Greenwich Time on Tuesday that he was "disappointed" in how the Greenwich Republican Party characterized the event. (RELATED: University Of California-San Diego Appears To Offer Segregated Back-To-School Orientation)
"Unfortunately, I think the national commentary is a space where everybody wants to yell on Twitter, where nobody wants to talk and certainly no one wants to listen," he told the outlet.
"I think there are ways we could change the language a little bit in the letter," Rohdie continued. "If any family wanted to attend they would be welcome to attend. We celebrate community throughout the year, and we provide opportunity for affinity groups and families of students with common interests and backgrounds and experiences."
Greenwich Republican Town Committee Chair Beth MacGillivray responded to the Daily Caller's request for comment, stating, "Our tweet stands."
The Daily Caller reached out to head of school for Greenwich Country Day School, Rohdie, for comment and will update this piece if a response is provided.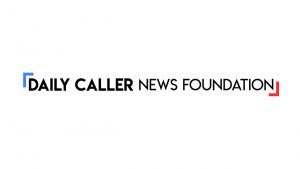 Originally published by The Daily Caller. Republished with permission. Content created by The Daily Caller News Foundation is available without charge to any eligible news publisher that can provide a large audience. For licensing opportunities of our original content, please contact licensing@dailycallernewsfoundation.org.
For more great content from School Reform News.
For more from The Heartland Institute.