By Gretchen Clayson
Paleontologists in Maryland have uncovered what they believe to be the most significant fossil discovery in the state since 1887.
Scientists working within Dinosaur Park, a public park and active dig site near Laurel, have uncovered a "bone bed" – a term paleontologists use when they discover one or more species of fossils concentrated near each other, NBC Washington reported. Bone beds are usually found in dry, remote places with little to no vegetation or urban development making this find an "exceptionally rare" one for the eastern coast of the United States.
"It is certainly the most significant collection of dinosaur bones discovered along the eastern seaboard in the last hundred years," Matthew Carrano, a paleontologist with the Smithsonian, said of the find, according to the outlet.
The discovery of the bone bed began in 2018 when paleontologists clearing away brush from the dig site chipped a rock, only to find a four-foot long bone taking shape, NBC Washington reported. Over the past five years, scientists working at the site have found a vertebra from a Priconodon, "a vertebra from the tail of an unidentified long-necked herbivore, the claw and ankle bone from an ostrich-like dinosaur, and several fossils of some of the earliest flowering plants, among other specimens," the outlet reported.
However, scientists discovered a 3-foot dinosaur leg bone on Earth Day that they believe belongs to an Acrocanthosaurus, a 12,000-pound, meat-eating apex predator.
While it is not unusual for scientists to find teeth or parts of leg bones from the carnivorous giant in the area, the discovery of full leg bone is "the first of its kind to ever be found on this side of the United States," JP Hodnett, a paleontologist with Prince George's County Parks and Recreation, stated, according to the outlet. Due to the climate on the eastern side of the country, bones are not usually as well preserved as they are in drier climates, like those found in the western regions of the country.
"Dinosaur fossils are exceptionally rare in the eastern US, and among these only Maryland has produced dinosaurs from the Early Cretaceous Period," Carrano added, according to the New York Post.
As such, Tom Holtz, a paleontologist with the geology department at the University of Maryland, has declared the find at Laurel "by far the most important dinosaur dig site in America east of the Mississippi."
Gretchen Clayson is a reporter at The Daily Caller.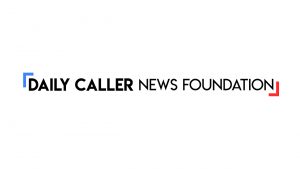 Originally published by The Daily Caller. Republished with permission. Content created by The Daily Caller News Foundation is available without charge to any eligible news publisher that can provide a large audience. For licensing opportunities of our original content, please contact licensing@dailycallernewsfoundation.org. 
To read more about paleo-history and climate, click here.
To read more about climate history, click here.