By James Lynch
Shell's new CEO Wael Sawan has no plans to cut oil production anytime soon as the industry moves towards renewable energy, he told the BBC in an interview.
Sawan spoke to the BBC about why he believes cutting oil production is "dangerous and irresponsible" while defending Shell's plan to keep oil production at its current levels.
The BBC asked Sawan about UN Secretary General Antonio Guterres' belief that new oil and gas investments are "economic and moral madness."
"I disagree with him, respectfully," Sawan said. "What would be dangerous and irresponsible is actually cutting out oil and gas production so that the cost of living, as we saw last year, starts to shoot up again," he continued. Sawan became Shell CEO in January 2023 after he rose up the corporate ladder at the firm since joining as an engineer in 1997.
He thinks the world "desperately needs oil and gas" with the transition to renewables happening too slowly to replace it. Sawan also warned that growing oil demand from China and a cold European winter could lead to surging oil prices reminiscent of the 2022 price spike.
Sawan also voiced his concerns about poorer countries being unable to afford liquified natural gas in bidding wars with European nations.
"They took away LNG from those countries and children had to work and study by candlelight," Sawan stated. "If we're going to have a transition it needs to be a just transition that doesn't just work for one part of the world."
Shell's CEO was critical of how the U.K. is making itself a less attractive location for energy investments because of its instability on energy policy and its taxes on oil and gas profits.
"Ultimately the government needs to make a call as to their views on imported versus domestic production," he said. "When you do not have the stability you require in these long-term investments, that raises questions when we compare that to other countries where there is very clear support for those investments."
Sawan touted the warm reception Shell received at the New York Stock Exchange, where he laid out his plan to grow profits and slash costs. "The welcome we had there was exemplary. The Shell flag was waving next to the New York Stock Exchange flag."
He did not rule out the possibility of moving Shell's headquarters from the U.K. to the U.S., where he believes oil companies are treated more favorably.
"They said we continue to value a company that provides us the energy we desperately need. That resonated with me as a person who comes from Lebanon where we are starved of energy," Sawan said.
"There are many who question whether that valuation gap can only be bridged if we move to the U.S. A move of headquarters is not a priority for the next three years," he added. "But after that? "I would never rule out anything that could potentially create the right circumstances for the company and its shareholders. Ultimately, I am in the service of shareholder value."
Sawan told investors in June about his plan to abandon some of its targets for renewable energy production and shift resources to fossil fuels, the Wall Street Journal (WSJ) reported. He described the plan as a "fundamental culture change" and promised to share more profits with investors to increase the firm's share price.
Shell previously planned to reduce its oil production by 1%-2% annually and reached its targets earlier than expected. The company made record profits in 2022 because of the surge in gas prices, with its $41.6 billion haul surpassing its 2008 record of $31.4 billion, WSJ reported.
James Lynch is a reporter with The Daily Caller.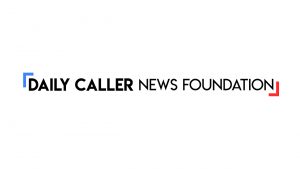 Originally published by The Daily Caller. Republished with permission. Content created by The Daily Caller News Foundation is available without charge to any eligible news publisher that can provide a large audience. For licensing opportunities of our original content, please contact licensing@dailycallernewsfoundation.org. 
To read more about oil and gas, click here.
To read more about the so-called energy transition, click here.