By Nick Pope
The Biden administration has approved a record low number of permits for new offshore oil wells since 2005, according to E&E News.
The Bureau of Safety and Environmental Enforcement (BSEE), a subagency of the Department of the Interior (DOI), approved 105 applications for permit to drill (APDs) combined in 2021 and 2022, President Joe Biden's first two years in office, compared to 148 in former President Donald Trump's first two years and 275 in the first two years of the Obama administration, according to E&E News. The Biden administration has described itself as responsible for the aggressive climate agenda in U.S. history, establishing goals to have the U.S. energy sector reach net-zero carbon emissions by 2035 and the overall economy achieve net-zero by 2050.
The Biden administration's policies "make it more difficult to substantiate the long-term, capital-intensive investments required for production in the Gulf of Mexico," Holly Hopkins, vice president of Upstream Policy for the American Petroleum Institute, told E&E News. "This is a concerning trend for the future of American energy security."
The overall trend of the annual numbers of APDs has been one of decline since the 381 granted in 2006 by the Bush administration, according to E&E News.
The figures demonstrate that oil companies are drilling fewer wells in the Gulf of Mexico, the site of about 97% of all offshore oil activity in the U.S., according to the Bureau of Ocean Energy Management, as firms reach for deeper waters where drilling activity is more expensive relative to shallower zones, according to E&E News. Oil companies are also dealing with more stringent regulations and the fluctuations of oil markets.
The DOI unveiled its five-year offshore oil and gas leasing plan in late September. The schedule stands as one of the most restrictive in American history, with National Ocean Industries Association President Erik Milito slamming it as "an utter failure for the country" upon its release.
Critics of the Biden administration's energy policies and the offshore leasing schedule, which will mandate three sales between 2025 and 2029, say that the plan will enhance existing pressures to undercut economic activity in the Gulf of Mexico while undermining overall U.S. oil production during a period of enhanced concern regarding energy security and persistent inflation, according to E&E News.
The BSEE, DOI and the White House all did not respond immediately to requests for comment.
Nick Pope is a contributor to The Daily Caller.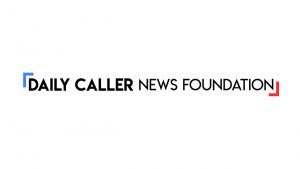 Originally published by The Daily Caller. Republished with permission. Content created by The Daily Caller News Foundation is available without charge to any eligible news publisher that can provide a large audience. For licensing opportunities of our original content, please contact licensing@dailycallernewsfoundation.org. 
To read more about federal drilling permits, click here.
To read more about the Biden administration's approach to oil and gas, click here.