YOU SHOULD SUBSCRIBE TO CLIMATE CHANGE WEEKLY.
IN THIS ISSUE:
Solar Power Creates Waste and Pollution
Podcast of the Week: Rights Reclaimed: Wildfire… Is Climate Change to Blame?
Montana Bans Climate Impact Assessments for Major Projects
Biden Kills Critical Mineral Mine Days Before Scheduled Opening
Lab-Grown Meat Has Larger Carbon Footprint Than Ranch-Grown
Climate Comedy
Video of the Week: El Niño, not Human CO2, Will Cause Coming Heat Waves
---
Miss Anything at Heartland's Climate Conference? No Problem.

---
Solar Power Creates Waste and Pollution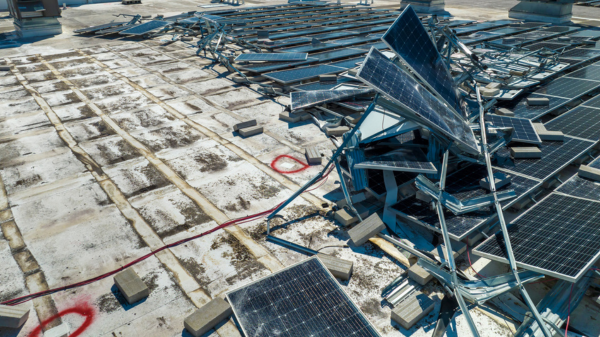 The mainstream media may be finally waking up to the fact solar power isn't as environmentally friendly as its promoters have claimed and as they have been largely uncritically reporting.
My The Heartland Institute colleagues and I have previously described the environmental impact of producing solar energy, from the production of solar panels in terms of waste and pollution, and their operations' impacts on birds and other species and footprint on land.
Another problem Heartland scholars have discussed on multiple occasions is the growing solar panel waste problem, from broken panels and those that have reached the end of their useful lives.
The latter problem is beginning to get the attention it deserves. A recent investigative report by the BBC found the billions of solar panels currently on roofs and at industrial solar facilities worldwide, and the tens of billions more to be installed under the plans of governments around the globe, are creating or will soon create mountains of waste the industry has no good way to handle.
It is difficult to dispose of or recycle decommissioned solar panels. Currently, most used solar panels are either taken to landfills or shipped for use overseas. Fewer than 1 in 10 solar panels are recycled.
Solar panels are typically removed when the energy they produce declines significantly, usually between 20 and 30 years if they have not been damaged or become nonfunctional previously. Such panels still produce energy, but significantly less than is required for homeowners, businesses, and utilities to benefit. Some companies have found a growing market for used, substandard solar panels in developing countries. The panels' useful lives do come to an end eventually, however, so this just shifts the waste disposal problem from developed countries to poorer nations.
In addition, improved solar technologies are moving the waste problem closer in time. As with televisions, computers, automobiles, and other technologies, many people are replacing existing solar panels with newer, more efficient ones as the technology improves, after just 10 or 15 years of use, long before the end of the panels' functional lives, as discussed by the BBC. That creates more waste sooner.
Solar panels contain an admixture of valuable and toxic materials, some recyclable, some not, or at least not easily. Large amounts of glass are used, of course, but also small amounts of copper, silver, and various critical materials. Because of the way the panels are composed, it is expensive to recycle them, as detailed by the BBC. Even when recycling is undertaken, it still doesn't deal with most of the waste. As Nicolas Defrenne of Soren, a French firm working with others to recycle solar panels in France, told the BBC, "Over 60% of the value is contained in 3% of the weight of the solar panels."
In addition, solar panels contain toxic metals such as lead, cadmium, and selenium. The blending of recyclable and toxic elements makes teasing the small amount of valuable materials in each panel out from the toxic ones prohibitively expensive.
"The reason you do not see more companies doing solar panel recycling is because the economics don't make sense," A. J. Orben, vice president at We Recycle Solar, told GreenBiz. "It costs more to break a panel down and recover the raw materials than what the raw materials themselves are worth."
How big is the challenge? An analyst the BBC consulted estimated there could currently be 2.5 billion solar panels installed on rooftops and at industrial solar facilities worldwide. With a current annual installation growth rate in the double digits and governments subsidizing and mandating ever-more solar power be used, we can expect hundreds of billions of panels to be installed over the next few decades—if sufficient raw materials can be mined and transformed into panels, a big if at present.
Ute Collier, deputy director of the International Renewable Energy Agency, described the challenge to the BBC:
It's going to be a waste mountain by 2050, unless we get recycling chains going now. …
By 2030, we think we're going to have four million tonnes [of scrap]—which is still manageable—but by 2050, we could end up with more than 200 million tonnes globally.
That's just the solar energy waste disposal problem. Other expensive difficulties arise when companies developing large industrial solar facilities don't account for indirect environmental impacts of the development, as solar developers discovered in a recent court case.
A federal jury recently awarded a couple in southwest Georgia $135.5 million in compensatory and punitive damages in a lawsuit filed against Silicon Ranch Corp. and its contractor IEA Inc., after runoff from the 1,000 acre Lumpkin Solar facility polluted waters and soils on their rural property and destroyed a trophy fishing lake.
Meta, Facebook's parent company, recently praised the Lumpkin facility for providing green energy to its Georgia data center. "We thank Silicon Ranch … for their dedication to successful execution and for sharing our commitment to have a positive impact on the communities where we locate," Meta's renewable energy director said upon inking the deal for power.
Based on the pollution it caused, the power it produced can hardly be thought of as green or having a positive impact on at least some people in the community.
It seems that when IEA cleared about 1,000 acres of timberland, farm, and hunting land to construct Silicon Ranch's 100 megawatt Lumpkin solar facility, it failed to install adequate pollution control measures. This may have been a moneysaving move, but it ended up costing them a lot. Heavy rains washed silt and sediment onto the property of Shaun and Amie Harris.
"The result is what one would expect—when it rained, pollution poured downhill and downstream onto the neighbors' property, inundating wetlands with silt and sediment, and turning a 21-acre trophy fishing lake into a mud hole," said James E. Butler, the couple's attorney, in a statement.
Rather than exercising due diligence and the normal duty of care, the companies "created, operated, and maintained a nuisance … that caused sedimentation to pollute plaintiffs' wetlands, streams, and lake," Federal District Judge Clay D. Land ruled. "The court further finds that this nuisance has continued for approximately two years unabated."
This is just one case, but it is something to watch out for as more large solar facilities are developed. Environmental problems from these operations can come in many forms.
Sources: Climate-Science Press; CFACT; BBC
---
Podcast of the Week
During the past week, both the mainstream media and politicians chose to push a false narrative in response to the presence of smoke from Canadian wildfires​ blanketing New York City. In a predictable manner, they attributed this event to climate change without any factual basis. However, it is crucial to recognize that climate change was not the actual catalyst behind this occurrence.
Subscribe to the Environment & Climate News podcast on Apple Podcasts, iHeart, Spotify or wherever you get your podcasts. And be sure to leave a positive review!
---
Get your Copy at Amazon TODAY!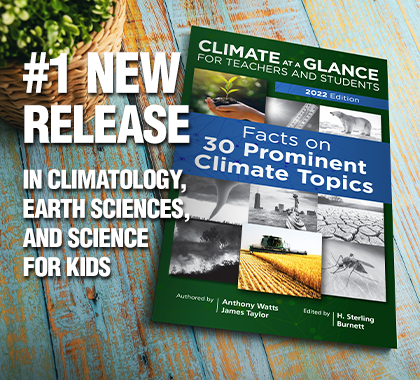 ---
Montana Bans Climate Impact Assessments for Major Projects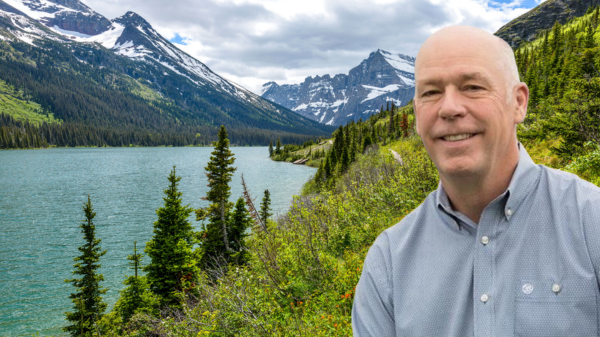 Montana Gov. Greg Gianforte signed a new law barring state agencies from considering climate impacts in their analyses of large infrastructure projects and industrial developments such as mines, oil and gas leases, and power plants, when undertaking environmental impact analysis and permitting decisions.
The law, which originated as House Bill 971, "bars state regulators like the Montana Department of Environmental Quality from including analyses of greenhouse gas emissions and climate impacts, both within and outside Montana's borders, when conducting comprehensive reviews of large projects," the Montana Free Press reports.
Rep. Josh Kassmier (R-Fort Benton), who sponsored the legislation, said it is intended to rein in the judiciary, which had recently revoked a permit granted by the state to the NorthWestern Energy gas plant because of its alleged effect on climate change. Kassmier said the law reinforces the fact that it is the legislature, not the judiciary, that is authorized to make laws and set policies in the state.
Gianforte spokesperson Kaitlin Price issued a statement to the Montana Free Press explaining the governor's support for the bill:
"House Bill 971 re-established the longstanding, bipartisan policy that analysis conducted pursuant to the Montana Environmental Policy Act does not include analysis of greenhouse gas emissions," Price said. "The bill would allow evaluation of GHGs if it is required under federal law or if Congress amends the Clean Air Act to include carbon dioxide as a regulated pollutant."
In the case of the Northwestern Energy gas power plant, the law seems to be having its intended effect. On June 8 the judge in the case reversed his order and reinstated the construction permit, citing a "changing legal landscape."
Sources: Montana Free Press; Associated Press
---
Heartland's Must-read Climate Sites


---
Biden Kills Critical Mineral Mine Days Before Scheduled Opening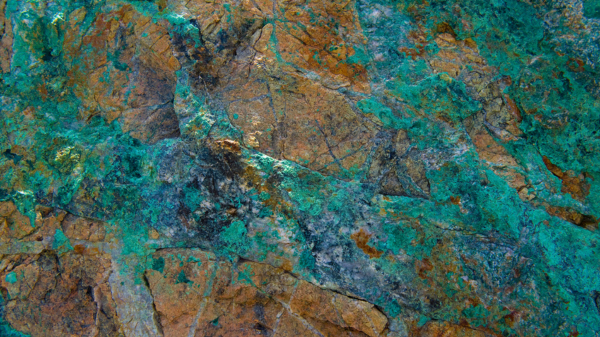 President Joe Biden promised his green energy transition would not make the United States more beholden to China for energy production than it already is. In February 2022 he issued a fact sheet announcing a plan to "Expand Domestic Critical Minerals Supply Chain, Breaking Dependence on China and Boosting Sustainable Practices."
Since then, the Biden administration has repeatedly blocked attempts to open new critical mineral mines, including withdrawing hundreds of thousands of acres of critical-mineral-laden federal lands from possible mining in Alaska, Arizona, Minnesota, and South Dakota, among other locations.
Most recently, less than a week after NewRange Copper Nickel announced plans to begin construction of its NorthMet mine in Minnesota, having had its environmental impact analyses approved and secured all the necessary permits to begin construction, the U.S. Army Corps of Engineers (Corps) announced on June 6  it had revoked an environmental permit for the mine.
The Corps suspended the permit it had previously granted, at the request of Biden's Environmental Protection Agency (EPA).
In a May 30 press release just days before the Corps action, NewRange general manager Tannice McCoy announced the company had begun preconstruction preparation for the NorthMet site, pumping an estimated $18 million into the local economy by hiring 120 union workers.
"We are pleased to put Minnesotans to work and ready the site for construction and at the same time recycle and return tons of metal and concrete to beneficial use," said McCoy. "This investment will lead to a safer work environment and trim precious months off the construction schedule when the project is given the go-ahead.
"Demand for clean energy critical minerals is growing and we will continue to create opportunities to put people to work so that we can safely and responsibly deliver these clean energy critical minerals to the North American supply chain," McCoy's statement said.
Nickel is a key component in batteries for electric vehicles, the widespread adoption of which is a critical feature of Biden's green energy transition strategy. Unless the United States develops its own secure nickel deposits, we will become more dependent on countries such as China and Russia for the wider adoption of electric vehicles.
The Biden administration's action is a gift to China which will advance that country's influence over the U.S. economy and undermine American energy independence, Rep. Pet Stauber (R-MN) said in a press release.
"The Biden Administration continues their assault on northern Minnesota and our way of life," said Stauber. "We are on the cusp of delivering for the world and our country an ethically and responsibly sourced supply of these greatly needed critical minerals for our everyday life.
"Again today, this activist administration took another step toward killing yet another domestic mining project in the largest copper nickel find in the world," Stauber said. 
Sources: The Daily Caller; The Daily Caller; White House
---
Lab-Grown Meat Has Larger Carbon Footprint Than Ranch-Grown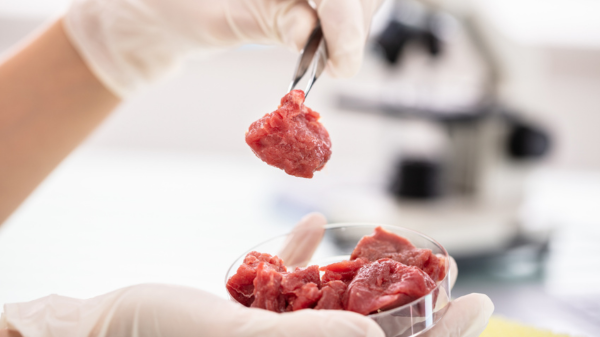 Breaking research from the University of California, Davis (UCD) suggests lab-grown meat cultured from animal cells is likely to have an environmental impact "orders of magnitude" worse than beef produced through traditional cattle ranching.
According to the UCD article announcing the study, the researchers undertook "a life-cycle assessment of the energy needed and greenhouse gases emitted in all stages of production and compared that with beef."
Lab-grown meat is produced using a highly refined or purified growth medium which helps the animal cells multiply. The purification method is similar in stringency to that used by biotechnology to make pharmaceuticals, a very energy-intensive process.
"If companies are having to purify growth media to pharmaceutical levels, it uses more resources, which then increases global warming potential," said lead author and doctoral graduate Derrick Risner of the UC Davis Department of Food Science and Technology. "If this product continues to be produced using the 'pharma' approach, it's going to be worse for the environment and more expensive than conventional beef production."
The UCD scientists discovered the carbon dioxide equivalent emitted for each kilogram of lab-grown meat is "four to 25 times greater than the average for retail beef," the report states.
Even if the industry is eventually able to produce lab-grown meat using less-purified, "food-grade ingredients or cultures," the global warming potential of the cultured meat would be between 80 percent below to 26 percent above that of beef produced through traditional methods, the researchers estimated. The lab-grown meat industry would need a significant technological leap to grow food in a less-purified medium.
"Our findings suggest that cultured meat is not inherently better for the environment than conventional beef. It's not a panacea," said corresponding author Edward Spang, an associate professor in the UCD Department of Food Science and Technology.
Source: University of California at Davis
---
El Niño, not Human CO2, Will Cause Coming Heat Waves
This is the real science you need to counter the climate alarmist hype​ and fearmongering blaming human emissions of carbon dioxide for this summer's heat waves. With tables, charts, and historical data, these climate experts give you the facts.
In this briefing for the media and public on June 14, 2022, The Heartland Institute's James Taylor and Steve Milloy, and the CO2 Coalition's Gregory Wrightstone explain how the new El Niño cycle that just began will be the cause of coming heat waves this summer.
---
Climate Comedy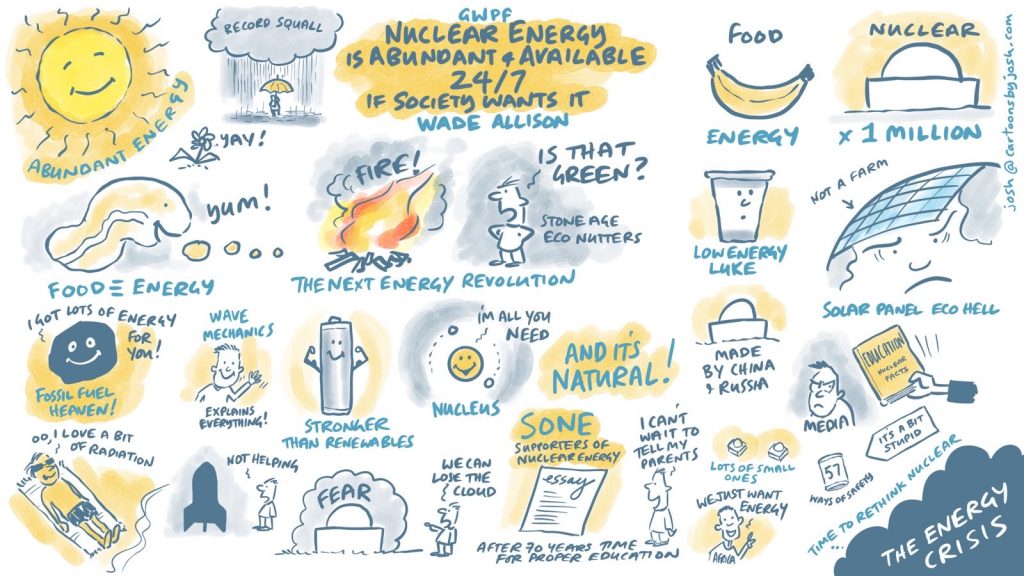 via Cartoons by Josh
---
Recommended Sites